Three Peaks Recreation Area | At A Glance
The rolling hills and volcanic rock formations of Three Peaks Recreation Area provide a fantastic location for outdoor recreation. Pets, visitors, and wildlife enjoy running through and over the hunchbacked granite outcroppings expanding across the landscape and the sweeping views are wonderful.  
Whether you're planning an afternoon of recreation or an overnight stay in one of the campgrounds beneath glittering skies, you're only 10 miles west of Cedar City. Still close enough to grab rentals, enjoy the outdoor recreation, and relax after your adventure in Historic Downtown. Home to two disc golf courses, over 27 miles of mountain bike trails, OHV trail networks, and some incredible camping, stargazing, and more, Three Peaks is a local favorite for a getaway that our visitors enjoy as well. 

Disc Golf Courses
Disc golf enthusiasts and beginners can find an afternoon of fun clambering over the rugged, high desert terrain of two disc golf courses in this recreation area.
The Three Peaks Course is a large rugged desert course with incredible terrain and beautiful views. Unique rock formations, canyons, juniper trees, and sagebrush couple with lots of elevation changes to create an Advanced eighteen-hole course.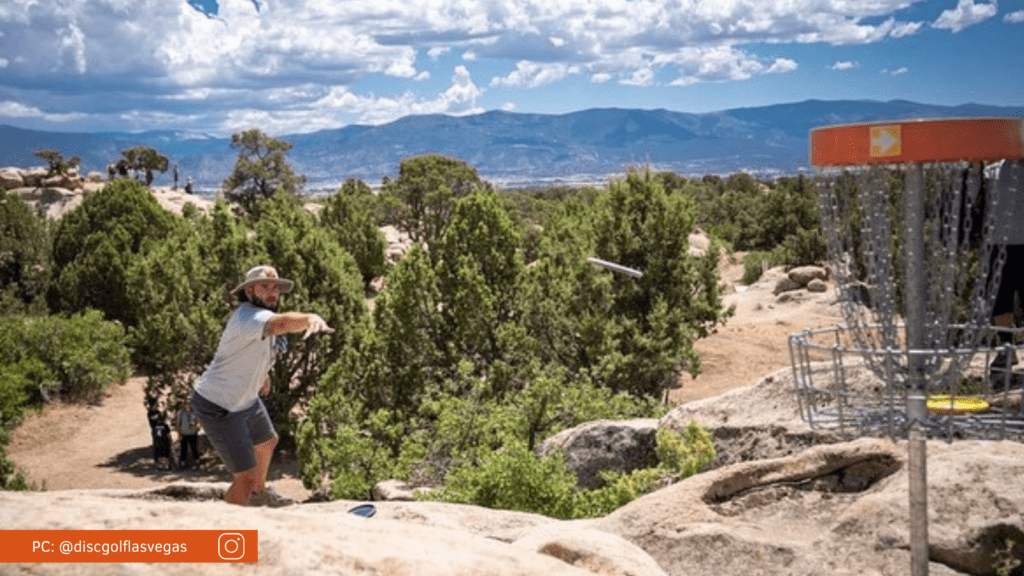 Ironside is only minutes away from the Three Peaks Course but it provides its own set of challenges and rewarding views. With double baskets at each location, this course becomes two in one. An eighteen-hole course, Ironside has beautiful views and unique natural obstacles with amazing pin locations. Careful though, those mini canyons throughout the formations can be a tricky spot to get out of!  
Mountain Biking
If you have time, bring the mountain bikes or rent a couple from Cedar Sports or Cedar Cycle in downtown before heading out to Three Peaks. There are over 27 miles of mountain bike trails zigzagging through the 6,500 screws that make up the recreation area.  
The Practice Loop is a beginner trail that offers a chance for novice riders to practice their skills, and experienced riders a chance to sit back and relax. For beginners, there are instructional signs along this 1.58-mile loop to help improve their skill set. Uphill, downhill, and sand riding can all be experienced along this trail.  
Riding on the Practice Loop | PC: Dan Ransom
Looking for a more challenging ride and a little less instruction? The Race Course Loop is considered a moderate/intermediate level trail with a bit of the best of everything for a mountain bike enthusiast. There are hill climbs, technical areas, sandy terrain, and steep downhill portions on this single-track trail.  
OHV Trails
With over 42 miles of OHV routes through the area, there's a wide range of terrain and fun to suit any experience level. Three Peaks even plays host to Rock Crawling events throughout the year! Enjoy a mix of flat terrain, loops to historic two-track roads, and great scenery along the way.
Keep an eye out for wildlife and unique rock formations as you go and be mindful of the Tread Lightly OHV principles while on the trails. Area trail maps for Three Peaks and the surrounding area can be found at the Cedar City Visitor Center at 581 North Main Street in Cedar City. They are also available for download.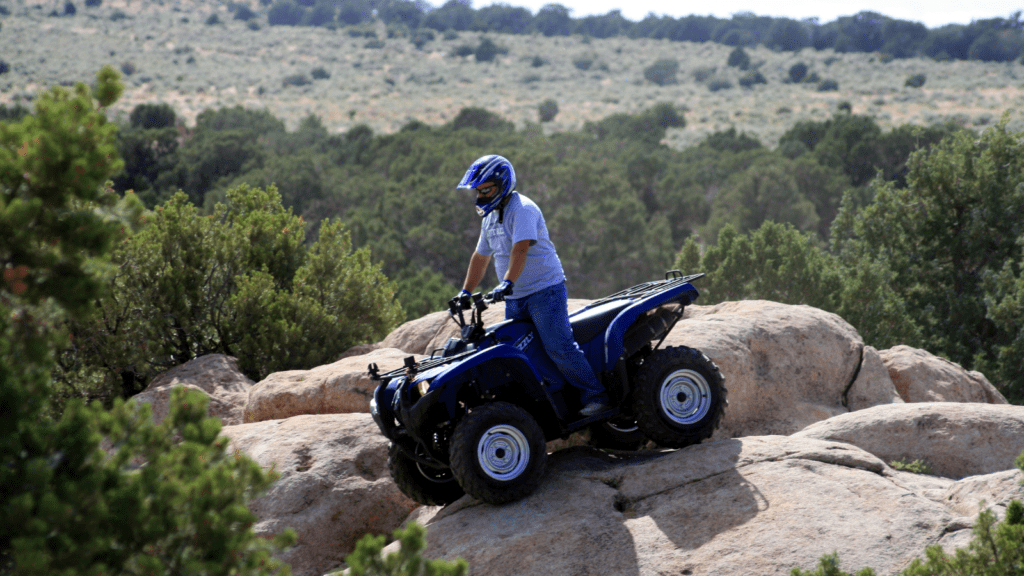 Time For Relaxation
With plenty of places to set up camp, or simply a cozy spot to rest, Three Peaks is a local favorite for stargazing in early spring and late fall. While our nearby International Dark Sky Park (Cedar Breaks National Monument) is often still buried under snow this time of year (or at the very least freezing cold) there are some stellar stargazing spots closer to Cedar City.  
Removed from the lights of the city without requiring a drive through Cedar Canyon, Three Peaks is a great spot to lay out a blanket and relax beneath the stars. Download stargazing charts and rent a telescope from the Cedar City Library, and enjoy!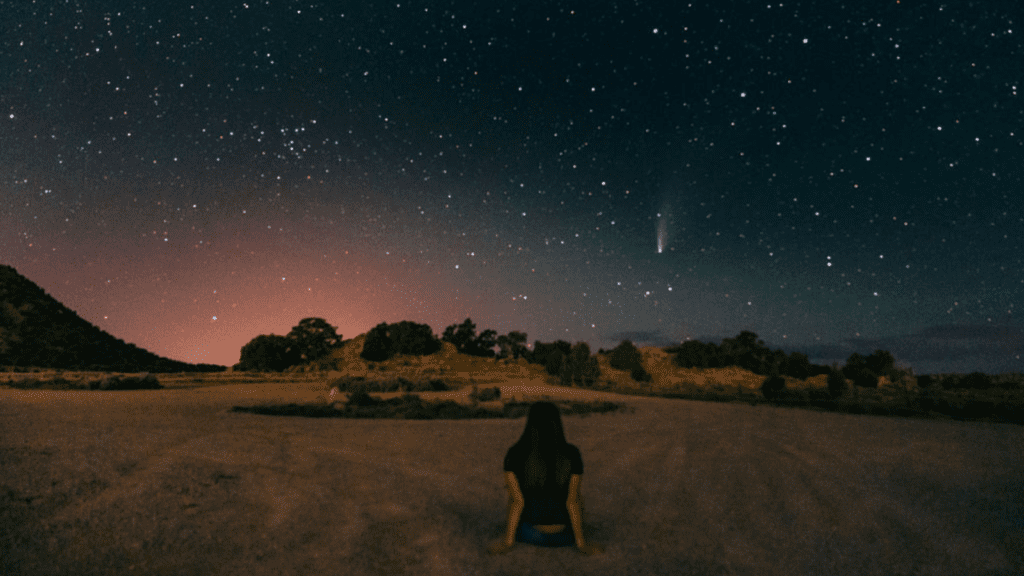 Stargazing in Three Peaks Recreation Area | PC: Amanda King